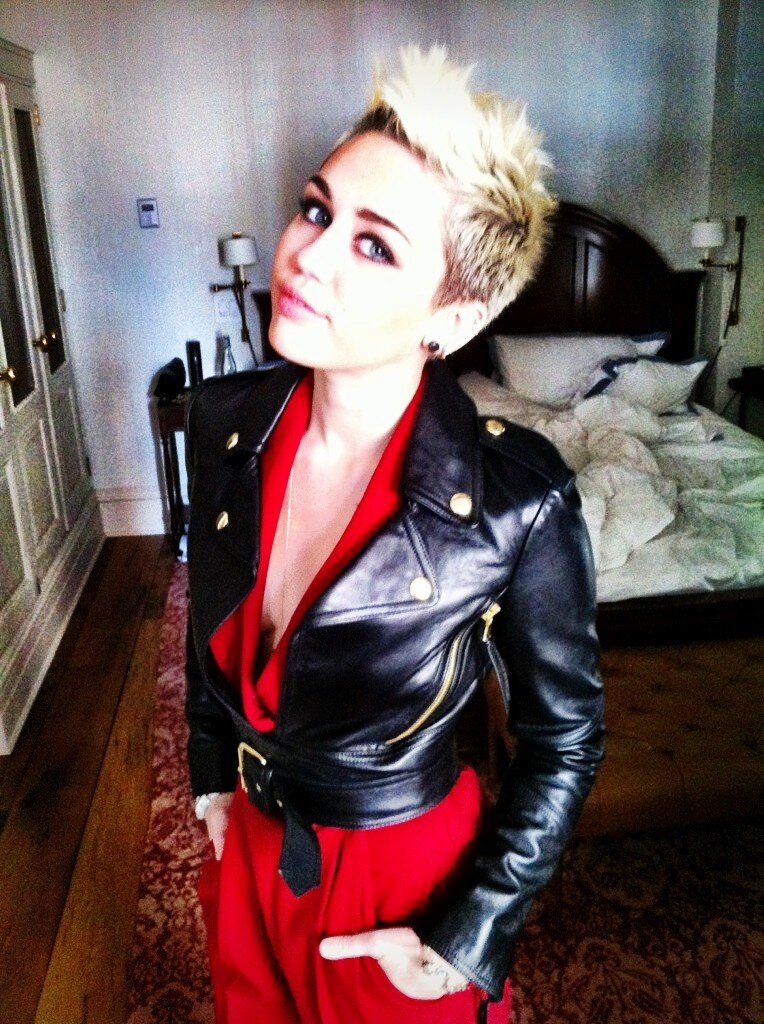 Hahahahahaha! No. It's a well-documented fact January Jones is a frigid harpy who has no qualms about hooking up with married directors, and sometimes even having their babies. (Surprise, I poked holes in the condom!)
So when Radar Online via Star reported that Miley Cyrus' fiancée, Liam Hemsworth, cheated on her with January Jones at an Oscar's pre-party I have a hard time buying it. Why would a bronzed, Australian God like Liam Hemsworth make out with a busted, 35-year-old with a baby when he has 20-year-old Miley Cyrus?
Let's examine the facts here. January Jones looks like this. Also, her vadge is a frozen tundra of contempt. Miley, on the other hand, looks like the slut at a Motörhead concert who will let you bang her bareback in a bathroom stall if you buy her a Coors Light, and I mean that in a good way.
If Liam Hemsworth really did hook up with January, it's because he's really gay and he thought he was hooking up with Joe Simpson.