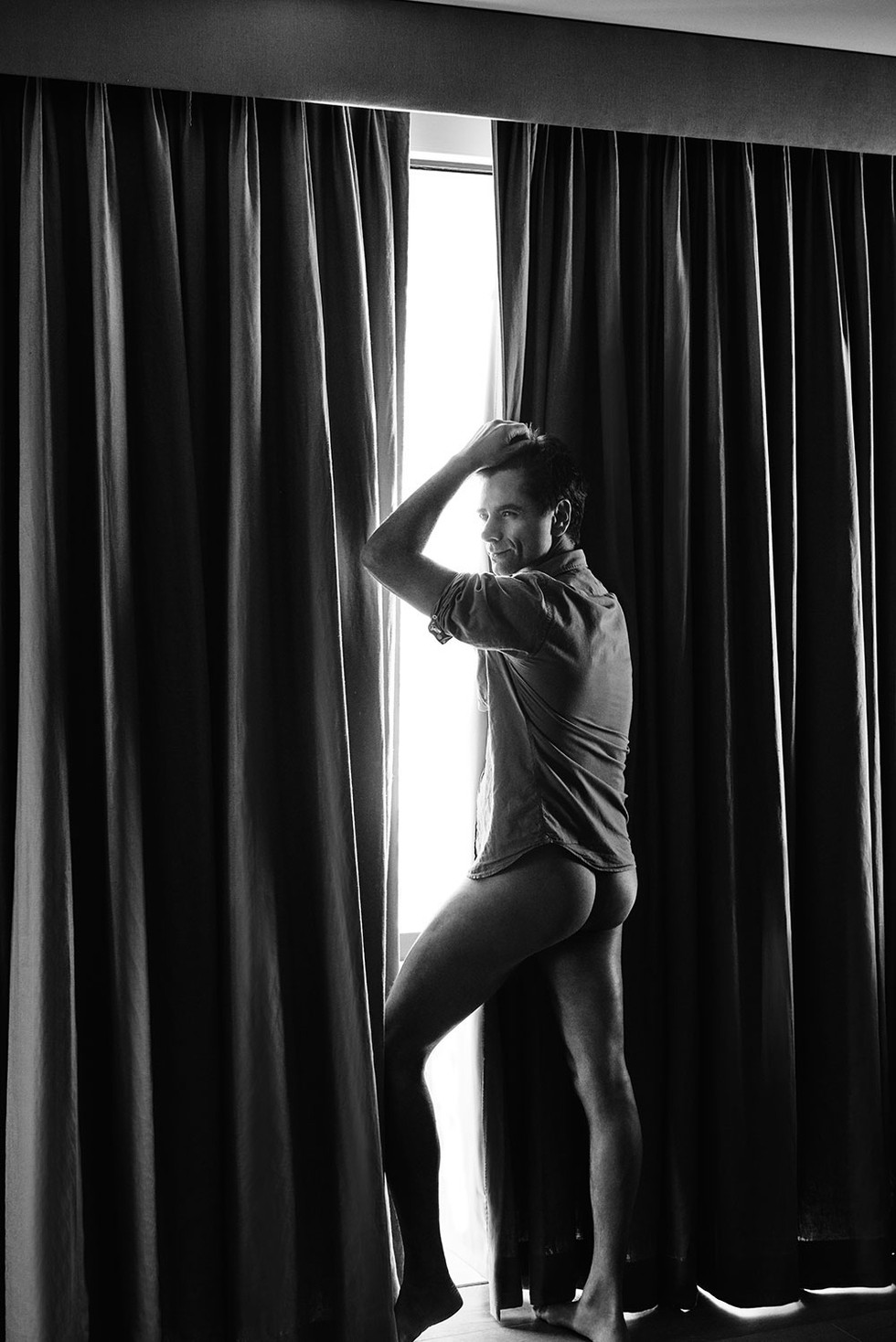 John Stamo's new spread in Paper magazine came out today, and the first thought that came to mind was "ewww, gross."
You're 52 years old John, put on some fucking pants!
For clarification, I am a straight woman and I do think Stamos is good looking, but I can confidently say I can't think of a single circumstance in which a man posing bare-assed would be considered attractive and 'masculine.'  The bent knee, the hand in the hair, the hotel curtains, this looks like  a spread for Honcho. What is he looking at? And why is he smiling?
Not to mention I'm zooming in pretty damn far and I don't even see a hint of dangle. What's up John? You're Greek. I at least expected to see a bit of ball hair.
Image: Paper